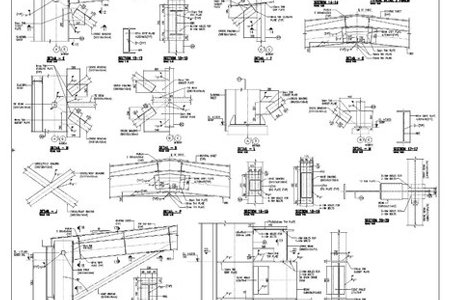 Steel detailing service is the most important and critical process of structural engineering. Not to worry, TOTAL ENGINEERING CONSULTANTS is here to serve you the best, no matter whether the project is big or small we give equal importance to both.
It would not be wrong if I say steel detailing contributes to play a vital role in all types of manufacturing and construction activities.
Steel detailing is also known as Shop drawing services & Fabrication drawing services.
Shop drawing or Fabrication drawing service has main Five part,
3D modeling
Assembly Drawing
Erection Drawing
Bill of Quantity (BOQ)
Material Take Off (MTO)
TOTAL ENGINEERING CONSULTANTS is offering structural detailing services in all type of structures weather it will be Industrial or Commercial or Public building or Residential Structure. All type of Industrial / Plant structure, such as Technological structure, Equipment supporting platforms, Pipe rack, Silo supporting structure, ware house, Conveyor Gallery, Bridge, Office building, Tower etc.